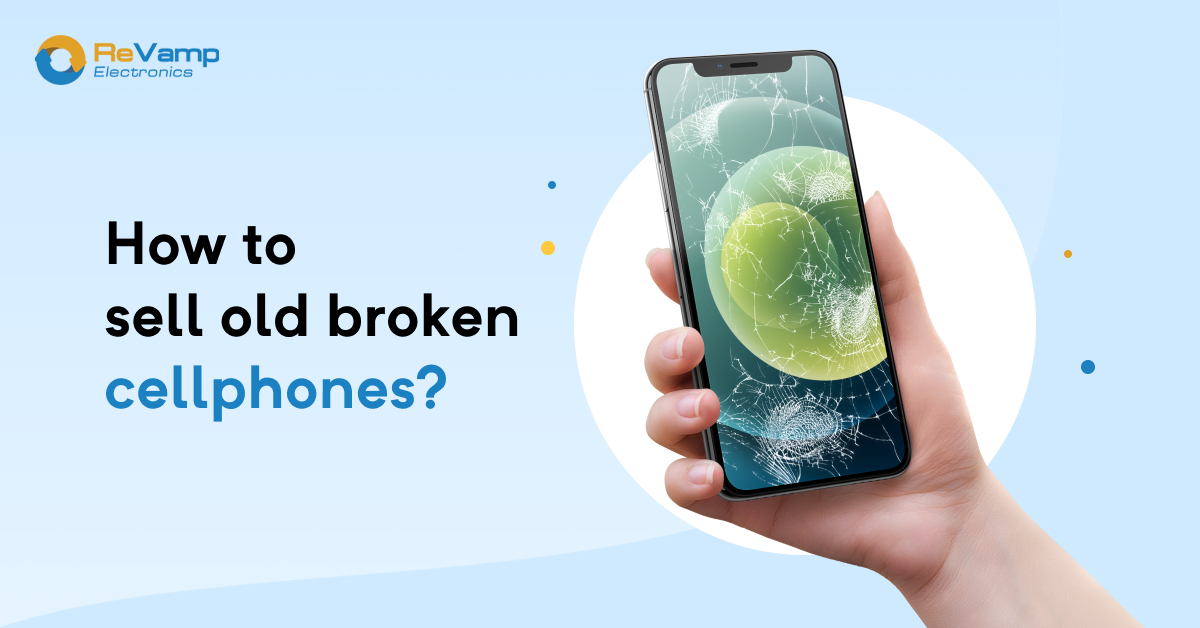 Every year, plenty of new cellphones enter the market, tempting us all to purchase one. Despite our decision not to purchase a new phone, we find ourselves drawn to one of the new designs. According to studies, most consumers like to keep their phones for at least two to three years. However, another group of people changes their phones on the spot, leaving their previous phones in closets and drawers.
Last year, approximately 1.5 billion cell phones were sold, according to International Data Corporation. After sell old broken cell phones for cash, most consumers buy new ones. However, there are still millions of old mobile phones that are collecting dust. Such 'waiting' depreciates their worth as well.

Tips to get the high value for your phone
We all want to receive the most money for our old phones, so here are a few pointers on how to do it-
Check for discounts and special deals, such as trade-in incentives

Maintaining your old phone in the best possible condition is an intelligent approach to maximize its worth. The great majority of people know that using a case and a screen protector is always a good idea. Additionally, avoid keeping your keys in your pockets near your phone to prevent scratches.
Where can you get the best deal on your old or used phone?
You'll usually receive a great price for your phone if you sell old broken phones to a company that specializes in secondhand and used phones. It is a relatively simple procedure. A private sale to another individual is another option for selling your mobile phone. However, the procedure is hazardous. Trade-in transactions, on the other hand, are easy.
If you're considering selling your phone on eBay or Craigslist, you'll need to do some research beforehand. Browse the sites and look for the same phone you want to sell as a buyer. Examine the phone's pricing as well as how various individuals offer their mobile phones for sale.
It's time to review buy-back and trade-in pricing after you have a rough estimate of the price. It is a simple procedure. Everything you have to do is go to the site, answer a few questions about your phone, and you'll receive an estimate of how much your phone will cost.
Choosing where to Sell
When it comes to selling an old cell phone, you have three choices. One option is to sell the phone via an online marketplace. The second alternative is to exchange your phone for credit, while the third is to sell it to a business.
Selling to a Person via an online marketplace.
Selling your phone privately is a smart option if you want to receive a fair price for it. However, it needs a significant amount of work. You'll need to make an enticing list of what you're selling, and you may need to haggle over the price. If you sell your phone on Craigslist, you may get a higher price since users on the site are ready to pay more. However, Craigslist is not for everyone.
It would be best if you snapped your phone, completed the listing, provided information about the offers, and then visited the buyer in person to exchange your cell phone for cash on Craigslist.
eBay is another online marketplace. Remember that eBay charges a fee, and you must also cover the expenses of packing and delivery. You may not only put your phone for sale on eBay, but you can also choose the price. You must take pictures of the phone, create a thorough ad, pack the phone, and deliver it to the successful bidder, just like you would on Craigslist.
Trade-in your smartphone
It's effortless to trade in your phone for a substantial sum of money. Some companies, such as Amazon, provide you with the option of receiving a free prepaid shipping label. All you have to do is to pack your smartphone and send it.
A few trade-ins provide credit instead of cash, while others offer discounts on new devices. Also, keep in mind that you must be honest about the phone's advantages and disadvantages while exchanging your phone. If you omit such steps, you will get less money than the stated price. So be cautious
Sell to a Company
The easiest method to earn the most money is to sell the phone to a business that buys old cell phones. You may obtain an estimate by answering a few questions on the web. The projected cost is generally accurate. After the business has received and examined your phone, you will pay.
One of the numerous benefits of this choice is that mobile phone recycling businesses provide the packing material free of charge. So the thing to do now is place your phone in the box and mail it. You may also sell the phone directly. Some small, private phone shops may interest in purchasing your phone, and you may receive cash right away.
How to wipe your phone
Cleaning out your phone before selling it is an essential step to take. We mean clean when we say you should delete all of your info from your phone. Sign out of all accounts and wipe the hard drive clean. Also, keep these two things in mind before proceeding.
Back up your essential data and the second is to remove the Activation Lock if it has already been imposed.
Sign out of all accounts before backing up your files and data. Remove the SIM card and, if applicable, the memory card. Make a careful inspection of the phone for any damage or scratches. Following that, do a factory reset on the phone.
Conclusion
We recommend that you completely charge your phone before submitting it to be sold. It's a good idea to switch it off and on a few times. Finding the phone's original box and placing it inside it is the best method to pack it. If you're shipping the original box, the price will go up. Assemble the phone as close as possible.
After that, you should ship your phone via a postal service that allows you to track it. If at all feasible, provide the buyer with the tracking number. It will be a good factor for you if you select a postal service with insurance coverage.

Share via: