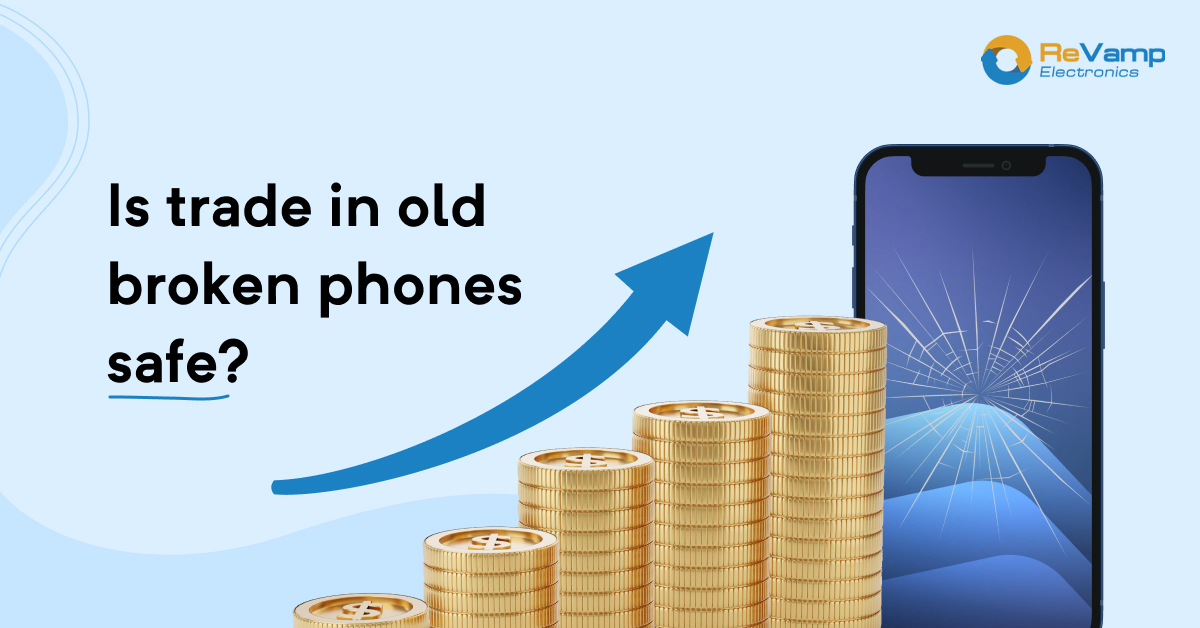 The pace at which companies are releasing new smartphones is insane, and whenever a new smartphone is released, you are compelled to purchase it and replace your existing smartphone in your possession. Once you have decided to upgrade, you may sell old broken cell phones for cash online platforms that provide the most excellent value for your smartphone, and you can use the money from the sale to purchase a new smartphone.
However, there is one major hurdle: you may not be a perfect salesperson. Don't worry, and you don't have to be a professional seller to receive the maximum price for your phone. It is possible to display your phone on various online platforms and then wait for the ideal offers.
Many of us are unsure if selling a phone on the internet is the proper thing or even legal. However, it may not always be the case that you will have a terrible experience selling a phone online. Here are a few concerns to be aware of and how to protect yourself against them:
Data Security
When it relates to Android phones, there isn't much in a safe method to wipe data. Even if you factory reset your phone, there is still a possibility that your data will be recoverable from it. Everyone with a basic understanding of information technology can retrieve the information.
Try filling it with random pictures, music, and videos before you go out and sell your phone right after you formatted it. A factory reset of the phone may then perform after that. You have the option of repeating this process as many times as you like. The procedure deletes all of your previous data, and even if someone gains access to your data, all they will find is a collection of random pictures and movies.
To thoroughly delete everything on your smartphone in the event of a sale, go to "Settings> General > Reset > Erase All Content & Settings" and follow the instructions. It will remove any media files, call logs, messages, and other information.
Timing is essential
If you are planning to sell the old phone, make sure you get the news out as selling has any hardware or software problems. You should also notify the buyer of these concerns to buy broken phones. Believe it or not, it increases your chances of selling your phone while also ensuring that the buyer does not feel deceived later on.
The best thing is to sell old broken phones as soon as it hits about the release of the next-generation model. So, as soon as you hear reports about the next-generation device, sell your old phone and start using your backup smartphone (if you do have one) for a time. That way, you'll be able to use the most recent gadget as soon as it's available. With this approach, you'll also receive a higher price for your old smartphone.
Be Transparent
You should be upfront with the customer about the smartphone you are using as soon as possible. The smartphone industry evolves at a breakneck pace these days, and a flagship released today with a hefty price tag may not be worth much after a month of usage. As a result, the longer you wait, the lower the worth of your phone will become.
When you engage with the customer, please spend some time explaining to them the unique qualities of your phone and the functions that it does better than other phones in the same category. While some people may be tech geeks, not everyone will be up to speed on the most recent technological developments.
Personal Safety
If you're selling a phone over the web and have to meet the customer in person, make sure you follow all safety precautions. There have been a few cases when the trade did not work out well for the seller. But don't let it prevent you from achieving your objective.
Here are a few things you can do to prevent yourself.
Make sure the place you choose is secure, such as a public area, and meet during the day.
Insist on meeting during peak hours, such as 1 to 6 p.m.

Make sure your spouse or close pals are aware of your meeting and, if feasible, invite them to join you.
Stay away from too eager buyers.
Suppose a seller seems too anxious to purchase the phone without first inspecting it. A buyer like that is almost always a fraudster. They may even attempt to persuade you by showing you false identification or offering to pay in advance to gain your confidence.
Be cautious of such customers, and do not accept money from them if they ask you to click on any websites, scan QR codes, or enter your pin. The most effective approach is to collect money in person rather than by phone; this is the only way to ensure it is received.
Do not share any sensitive information.
In order to preserve the confidentiality of any sensitive information you include in the invoice you send to the client, such as your phone number and address, you should ensure that the invoice does not redact. A consequence of this is that there won't be any information misuse.
If you need to submit any id verification, ensure all personal information redact, and just the reason for which the papers are to share is written on the copy. It reduces the number of ways in which the papers may manipulate.
Conclusion
Revamp Electronics is undoubtedly the best place for selling your phone since it is secure, simple, and provides the best price. You may sell old broken phones without ever leaving your house if you follow a few easy procedures. You need to create an account on the website and select your model. You will get the money in your bank account immediately after being picked up. The website assigns a grade to your cell phone depending on its state and then sells it as a refurbished item.

Share via: